Corporation Subcontracting (Corp-to-Corp, C2C)
Note
If you are an individual looking to represent yourself on a Corp-to-Corp contract, please see our
1099
page. This page is for staffing companies seeking to submit candidates for Quivadore requisitions.
---
What's Offered...
Quivadore specializes in recruiting talented and driven individuals who seek employment in the IT world.
Quivadore is a vendor on the Information Technology Staff Augmentation (ITSA) contract held between OST, Inc. and the Commonwealth of Pennsylvania.
As new projects arise and new jobs are created within the Commonwealth, these jobs are posted on an open network for vendors, like Quivadore, to seek out the right resource.
---
Why Quivadore?
Quivadore is not only committed to our clients, we are equally committed to the resources who provide the end labor. For staffing companies who are looking for the right business partners for their personnel, Quivadore will make the following committments:
Partnerships with clients who treat their consultants fairly.
Streamlined administration providing both you and your employees the highest hourly rates in the region.
Subcontracts without restrictive covenants that prevent your organization from doing additional business with our clients and even our competition on other contracts.
Any raises from the client will trickle down to you immediate. Your resources deserve the benefits of their efforts.
---
Interested in Partnering with Quivadore?
Complete our Corp-to-Corp Questionnaire.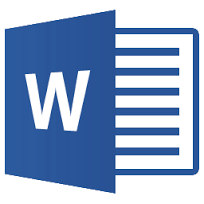 Quivadore Corp-to-Corp Questionnaire
For each candidate, review the job requirements. The candidate will be required to complete a questionnaire as part of their introduction to the end client.
Additionally, check the job requirements to see whether the Right-to-Represent form must be signed by the candidate and returned to Quivadore before the submission deadline.
Arrange for dates and times before the submission deadline that your candidate will be available for an initial phone interview with Quivadore.
Client Services


Information Technology Staffing Support
Project Management, Business Analysis, and System Architecture Contracting
Microsoft .NET Application Development
Web Design, Web Applications, and Cloud Hosting
Women's Business Enterprise National Council (WBENC) Member for RFP Partnerships

Job Seeker Services